Join the board at FARA and help transform the lives of the most vulnerable and disadvantaged children, young people and families in Romania, giving them a sense of family.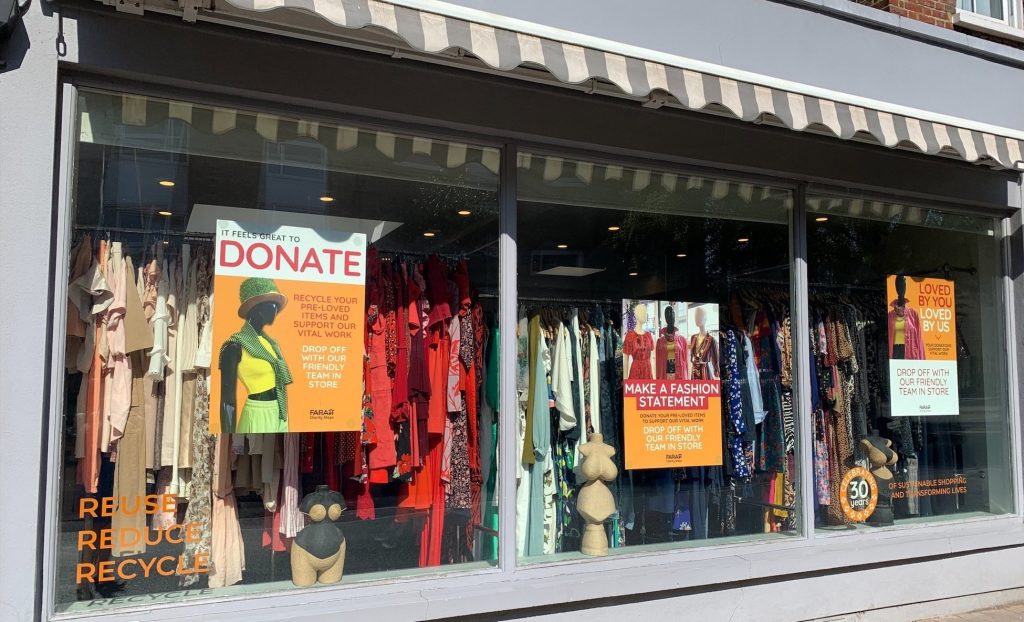 Founded in 1991 by Jane Nicholson, FARA Foundation was born out of the sight of the appalling images of neglected and starving children in Romania's state institutions in the wake of the fall of Ceaușescu. FARA today exists as two partner organisations, FARA Foundation in the UK and Fundatia FARA in Romania. Fundatia FARA is one of the largest and most experienced NGO care providers in Romania, reaching out to the poor, the marginalised and the most discriminated in society. In 2021 FARA Foundation recruited its first CEO, Libby Gordon, as part of the transition of the charity from a founder-led organisation to CEO-led. Jane will continue to be involved with FARA Foundation and will continue as President of the Board of our partner, Fundatia FARA.
Fundatia FARA, as the direct funding provider, exists as a separate organisation from the FARA Foundation, a UK-based charity and the grant giver and funder. In the early days of the Fundatia FARA, its funding came from various sources and countries, including France and the USA, where fundraising branches (since closed) were set up. FARA Enterprises Ltd (FARA Charity Shops), a subsidiary of the FARA Foundation, were set up in 1992 to provide a steady and reliable income source for these projects. Today, they provide the bulk of the funding for Fundatia FARA.
Who we are
Since 1991, the FARA Foundation and its in-country partner, Fundatia FARA, have successfully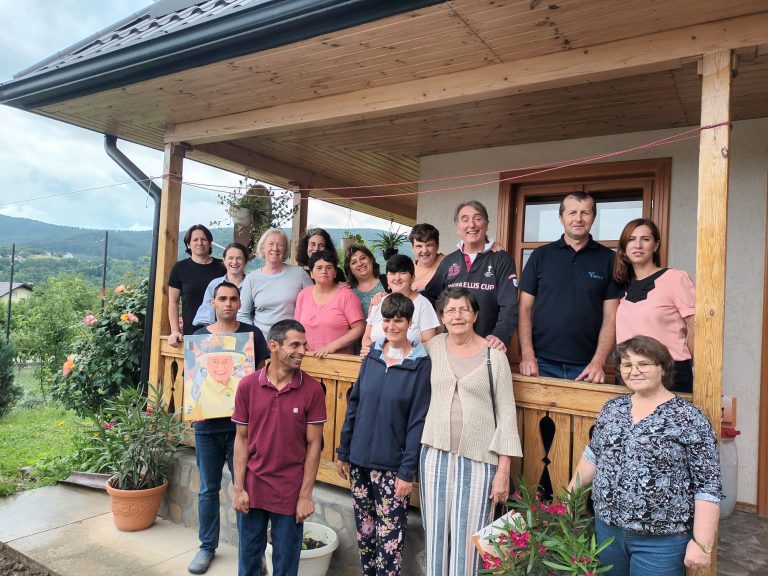 provided a lifeline to more than 11,000 beneficiaries and have expanded their reach over the years from one home for children from the institutions to community-based programmes supporting families to stay together, building a stronger future for Romania. In 2000, HRH, The Former Prince of Wales, who was specifically interested in our work, became our patron.
95% of the funding for Fundatia FARA comes from the success of the 40 leading-edge charity shops across London's high streets. With a dedicated workforce of 300 employees (185 FTE) across these shops, they are seen as vital community hubs, providing employment and sustainable service for the communities in which they are located.
Since the first shop opened in 1992, FARA charity shops have grown into cutting-edge retailers, operating 40 shops, serving 26 London
communities. FARA's rapidly expanding online presence also sells on eBay, Amazon, Depop and via its comprehensive e-commerce platform.
We have achieved a lot, but we have more to do. We are firm on remaining committed to our values, vision and mission and ensuring that the charity is sustainable and effective as it moves forward as the work in Romania, which we fund, is needed as much as ever before.
About the roles
We seek the following skills and experience in our new trustees, and we are ideally looking for one of these individuals to be Romanian or to have connections with Romania:
People and HR Trustee
With 300 people (185 FTE) and a few volunteers, you will be an advisor to the HR team of 3 people to ensure FARA Foundation's culture, values, and staff are well supported. FARA's employees are diverse, and most people are based in the retail operation. With a relatively new Senior Leadership Team, this Trustee will be curious and questioning regarding the strategy at board level, supporting the board and CEO with their HR/People knowledge. You will sit on the Trading Sub-Committee and the Remuneration Committee.
Retail Trustee
As the retail landscape in the UK is changing, we are looking for somebody who understands both the bricks and mortar aspect of a retail business as well as merchandising and e-commerce. An understanding of the circular economy, sustainability and innovation in retail would be preferable. An appreciation of stock exit routes and running a profitable business is also beneficial. You will sit on the Trading Sub-Committee.
Impact and Evaluation Trustee
As FARA is an overseas grant-giving organisation, we are seeking someone with an understanding of evaluating international development programmes. You will likely have experience working in the charity sector at a senior level, overseeing and evaluating the impact of international programmes. You will sit on the Services Sub-Committee and play a key role in ensuring that the money raised and sent abroad is spent in the most impactful way.
In your role as a trustee board member, it is your duty with colleagues to make decisions on the strategic direction of the charity. All trustees should be able to articulate the charity's purposes clearly and accept that they are jointly responsible for achieving those purposes.
In managing and monitoring organisational performance, the trustee board must ensure that operational plans and budgets align with the charity's purposes, strategic aims and resources.
Trustees must also identify and assess risks and opportunities for the organisation and decide how best to deal with them, including whether they are manageable or worth taking.
Trustees are expected to be ambassadors for the charity and act in accordance with the values of FARA.
---
To formally apply, please submit a CV and supporting statement (ideally maximum 2 sides of A4 each) that clearly outlines your suitability for the role against the criteria provided in the person specification, including your interest and motivation in applying for this position.
Please ensure that your application is emailed to response@peridotpartners.co.uk inserting "FARA – Trustees" into the subject field.
For further information or to organise a conversation, please contact our advising consultants at Peridot Partners:
Grant Taylor | grant@peridotpartners.co.uk | 07958 690184
Jemima Juster | jemima@peridotpartners.co.uk | 07494 595178
As a sector-leading executive search consultancy, Peridot know the importance of creating recruitment processes which are fair, inclusive and free from bias. We are committed to promoting equality and diversity and developing a process that values differences.
If you have a disability that meets the definition set out in the Equality Act 2010, and you can show that you meet the 'essential' criteria described in the person specification, please let us know.
If you experience any technical or accessibility difficulties, need help making an application, or have any additional support needs to be considered as part of the interview and selection process, please let us know.
Recruitment selection processes are based on evidence of competence stated in the person specification and in relation to our values.
Timetable
Closing date: Monday 25th September 2023
Candidates informed of outcome: Wednesday 27th September 2023
Interviews: Monday 9th, Friday 13th or Monday 16th October 2023
---
Equal Opportunities Monitoring
Peridot and FARA are committed to promoting equality and diversity. To help us raise awareness and support a culture that is diverse and recognises and develops the potential of all, we need to appreciate the profile of candidates who apply for positions. We will send you an equality monitoring survey at the point of receiving your application, in the interview phase and at the time of placement. This ensures that our processes remain inclusive and equitable throughout, and provides us with important data to help us showcase our impact. The information will be treated confidentially and anonymously and will help us to support our commitment to fair recruitment practice. All information provided will be held in the strictest confidence and will not be shared with anyone, in line with the new Data Protection Act 2018 launched on 25 May 2018. The information provided does not form part of the decision-making process and will not affect your application.
---
Data Processing, Protection and Privacy Policy
By completing the form to view, or if you have access to this page from an email invitation, Peridot Partners will have processed your personal information. For more information about Peridot Partners' data processing activities and your rights, please read their  Privacy Policy.