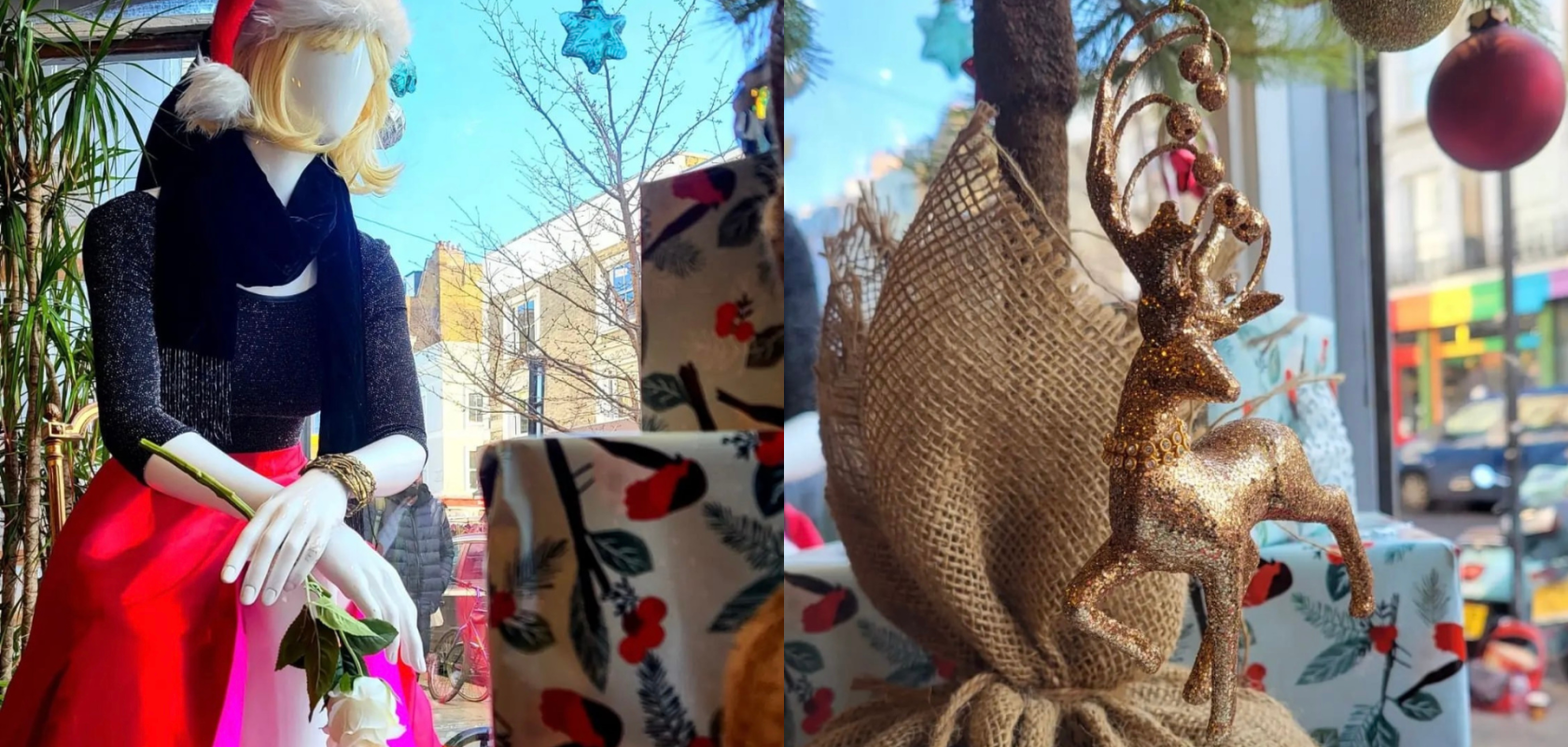 FARA Charity Shop Gift Guide
How to get more for your money this Christmas!
Save Cash and Shop Sustainably This Season
It's officially December and we all know what that means: if you haven't heard Mariah Carey belt out 'All I want for Christmas' or you've yet to see the John Lewis Christmas advert, then you can count yourself lucky! We are certainly in the thick of the festive season.
Let's be honest though. Behind all the tinsel and the fairy lights, for an awful lot of people, money is tight this Christmas. The cost-of-living crisis is hitting hard, many are having to choose whether to 'heat or eat' and the prospect of spending money on gifts is a worry.
But, there are ways to make the burden of buying a little bit lighter this Christmas, and shopping second-hand from a charity shop is the perfect place to start.
We have 40 charity shops, in 26 London neighbourhoods, and sell a range of quality products – most of which are lightly used or even brand new, making them perfect for gifts. We sell everything from vintage designer clothing, toys, books, all the way through to fine art and little stocking fillers.
So, with something for everyone at a FARA charity shop, here's a handy little guide to second-hand shopping this Christmas…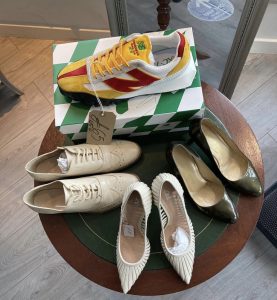 Buying for: Fashion Lovers
If you have a fashion lover in your life, then you absolutely must get them something from a FARA charity shop! Our general stores are packed with new, lightly-used and pre-loved goodies, ranging from high end designer brands such as Jimmy Choo, Burberry and Isabel Marrant, through to quality high street labels such as Cos, Zara and Massimo Dutti.
We have coats, dresses, boots, shoes, handbags, accessories – you name it… And even better, our RetroMania store in Pimlico stocks true vintage designer and retro brands – we have spotted Jimmy Choo shoes, Chanel and Dior handbags in there!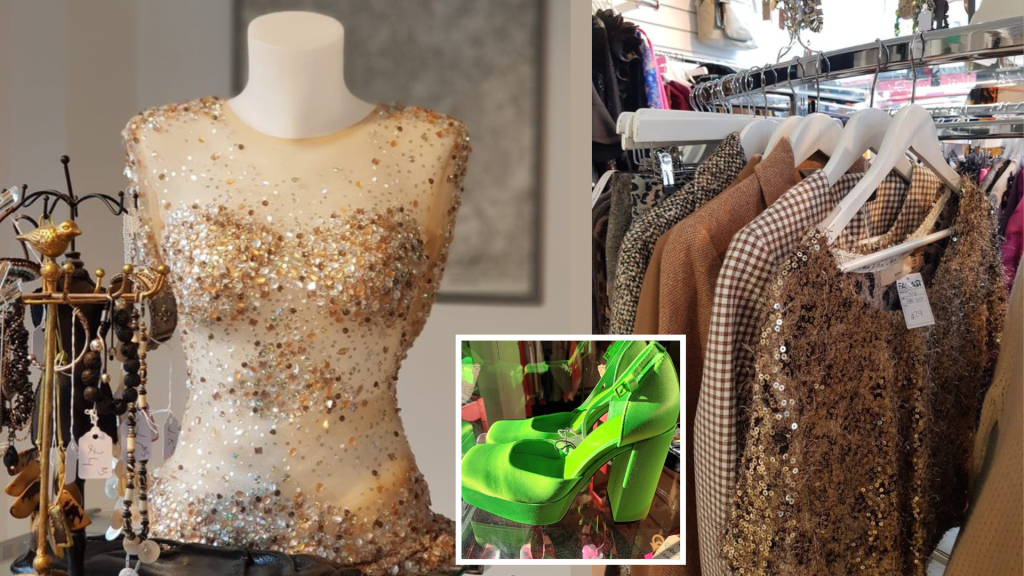 Need a Christmas party outfit? Sequins and Christmas jumpers are terrible for the environment, they never biodegrade, and the amount of party wear that hits landfill after New Year is staggering (Oxfam estimated we chucked 1.7 million sequined items in 2019!) FARA charity shops have plenty of pre-loved festive looks for you to choose from without – quite literally – costing the earth. Also, don't forget to do your bit in the New Year. Donate your unwanted clothes to FARA charity shops and give someone else the chance to enjoy them (how to donate goods to FARA shops)
Buying for: Kids
Toys, toys, and more toys! The price of importing goods from abroad has rocketed since Covid, and the cost of toys right now is crazy – all the more reason to shop second hand. We operate 15 shops that are exclusively dedicated to children selling everything you could possibly need from new-born, all the way through to young teens – toys, clothes, shoes, books, and baby kit.
We are very fortunate with the level of donations we get and all are carefully sorted to ensure they are in excellent condition for resale. Children grow so fast and have been known to only play with something for a couple of weeks – and so a lot of items are in mint condition! Buying toys second-hand is the sensible thing to do, as you can buy them for a fraction of what they would cost brand new. Recent bargain toys for sale in our kids' stores have included Peppa Pig, Little Dutch tea sets, Lego and Jelly Cat cuddly toys.
Find your nearest FARA Kids charity shop here 
Buying for: The Bookworm
There really is no greater pleasure than sitting down in a warm place with a brand-new book, especially in the cold, dark days of winter. We tend to have some books in most of our stores, but also operate two shops completely dedicated to them – a general book shop in Teddington, and a kid's bookstore in Clapham. Both stores are packed with brand-new and pre-loved books, from classic literature to the newest fiction. Whoever you are buying for, books always make welcome gifts.
Buying for: The Tricky One.
There's always one isn't there. The one you have no idea what to get – or worse, the last-minute guest that you need to buy something for in a pinch. Get them a gift card, make it easy on yourself! Buy a FARA gift card this Christmas and you are giving them the option to choose something from 40 London shops, packed full of bargains.
You can buy a FARA gift card in any of our charity shops – find your nearest one here
Most importantly, by buying your Christmas gifts from FARA, you are not only helping us create a sustainable future by ensuring these items avoid landfill, you are also contributing toe the sustainability of our programmes in Romania.
Our life saving work helps thousands of the most vulnerable children, young adults and their families in the poorest parts of the country.
This Christmas, support FARA Charity Shops and help tackle poverty, transform lives, and spread hope.