Would you like to join our FARA team?
Become part of the FARA team
Become part of the FARA family! Check out our job opportunities and apply today to work with us.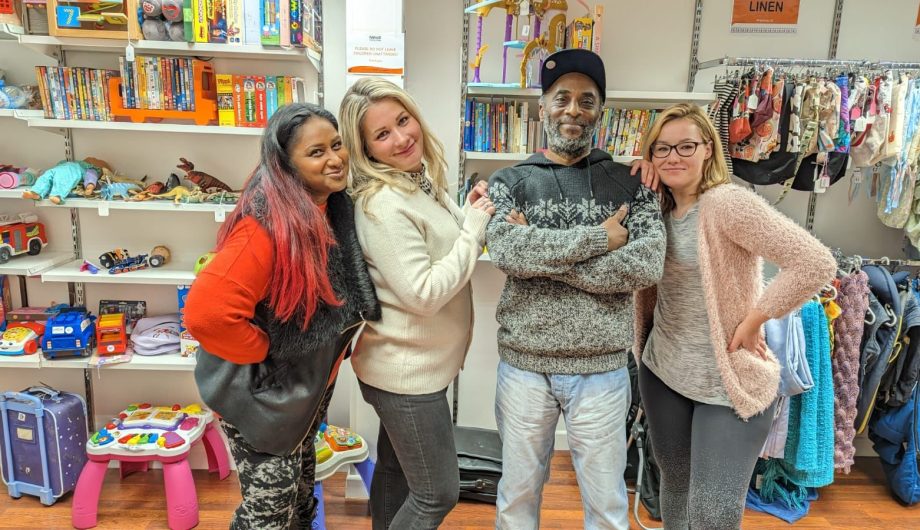 Would you like to donate your time? Check out our vonlunteering opportunities and help us transform lives.
FARA transforms the lives of the most vulnerable and disadvantaged children, young people, and families in Romania, giving them a sense of "family"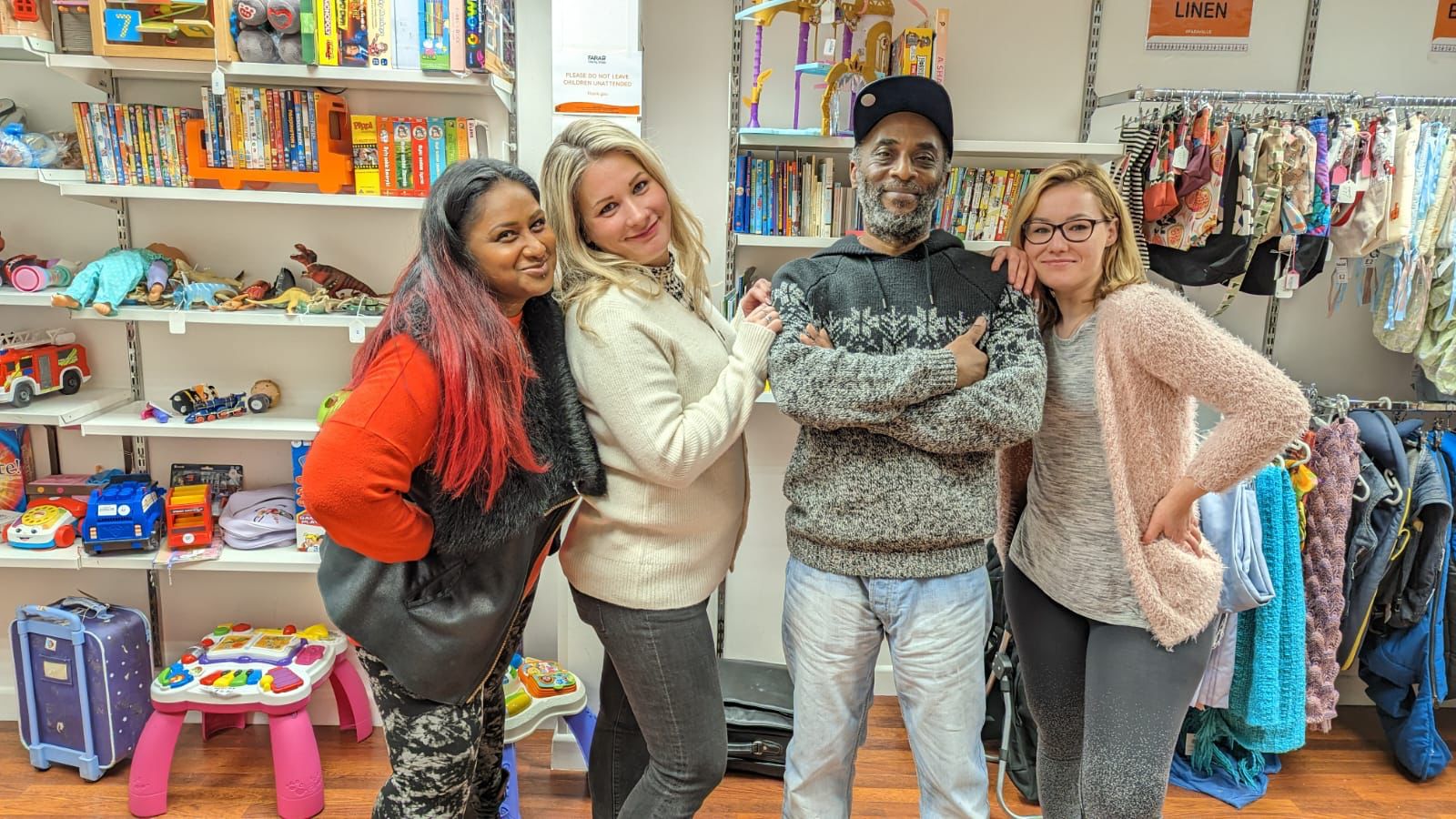 Can I volunteer in a FARA shop?
FARA welcomes any support given by sharing your valuable time in helping out. Giving something back through volunteering can be very rewarding and beneficial for all. If you wish to help out, please contact the FARA shop where you wish to volunteer and have a chat with the Shop Manager.
Please follow this link for FARA Charity Shops Volunteer Privacy Notice, click here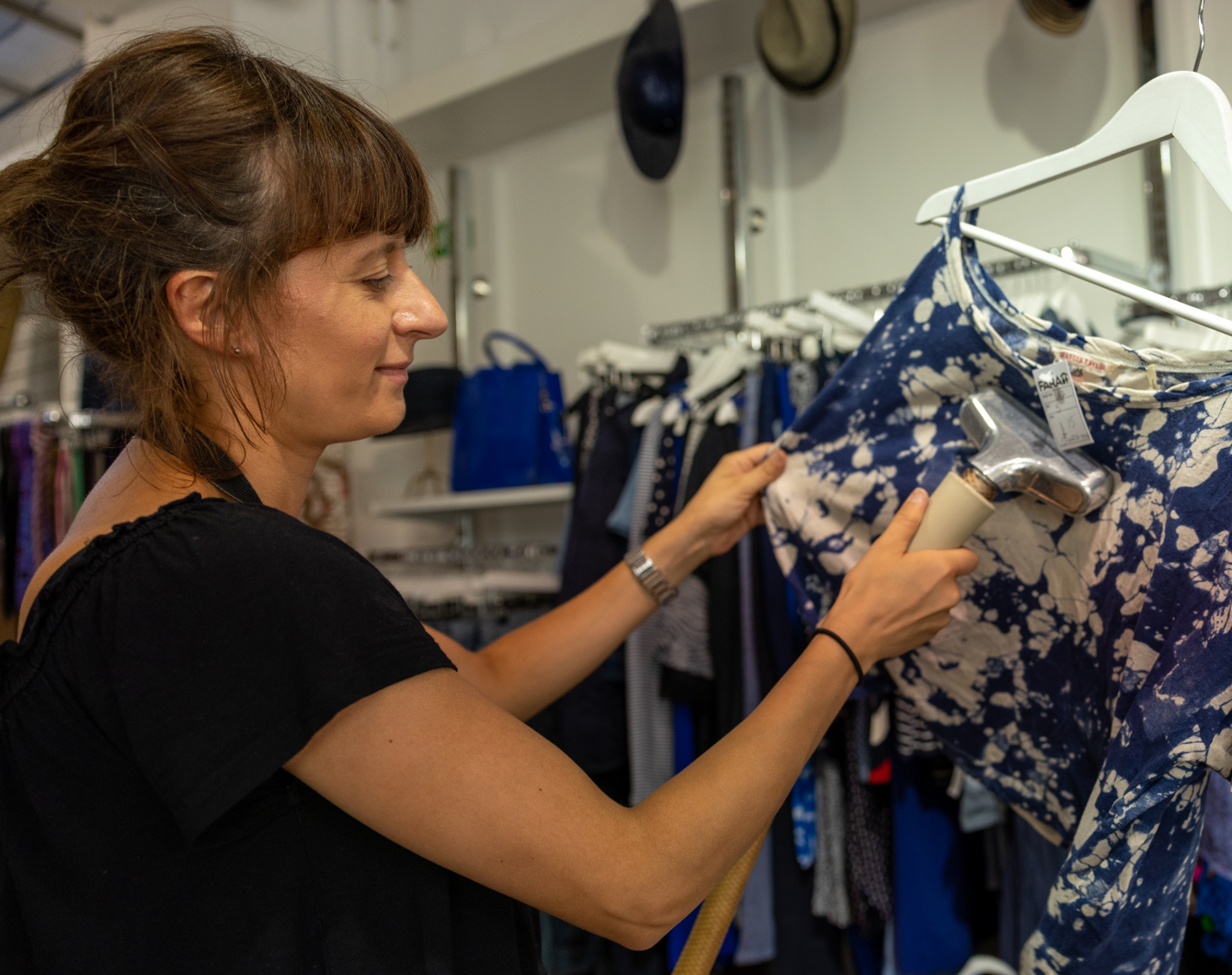 How old do you have to be to volunteer?
You have to be 13 years old to volunteer in a FARA shop. If you are under 16 and wish to help out, you must have permission from a parent or guardian. Details of FARA's Employer's Liability Insurance can be supplied on request by emailing mail@faracharityshops.org (the insurance certificate is also displayed in every FARA shop).
FARA is a great place to successfully complete the volunteering aspect of the Duke of Edinburgh Award Scheme. It is good 'practice' for the realities for life in the workplace which can give your C.V. a much-needed boost. FARA welcomes overseas students – for those with limited work experience in the UK volunteering can help develop language skills and access local community culture.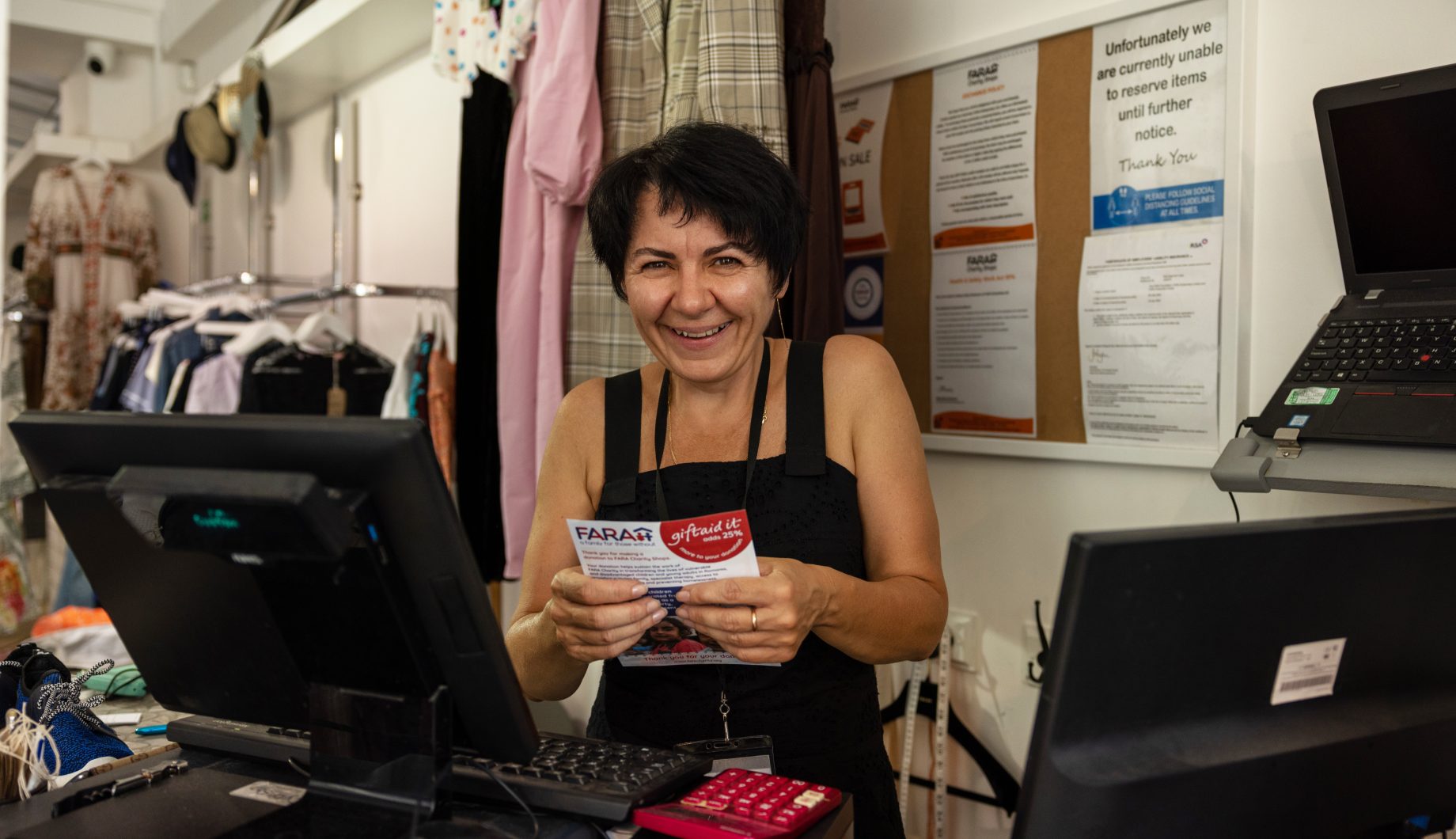 Our Policies
Ensuring a safe and rewarding environment when working at FARA
At FARA Charity Shops we are committed to creating a safe and rewarding environment for all of our people to work and volunteer for us. This means we have a robust safeguarding policy to ensure everyone is treated properly, and there is a pathway for all who have concerns to share them confidentially.
We have a zero-tolerance approach to breaches of our safeguarding policy and will thoroughly investigate all alleged breaches. We regularly review our safeguarding policy in line with guidance from various sources including Government to ensure we maintain the highest standards. For the full policy please click here
If you are a member of staff or volunteer at FARA Charity Shops and have any concerns you can confidentially report them by contacting your Shop Manager or Area Manager if appropriate or email raphe@www.faracharity.org or by contacting FARA Charity Shop's Head Office on 020 89730910.
---
Gender Pay Gap Data
Please follow this link for FARA Charity Shops Gender Pay Gap Data
---
FARA Charity Shops Equal Opportunities Policy
Please follow this link for FARA Charity Shops Equal Opportunities Policy