FARA Charity Shops at Love Not Landfill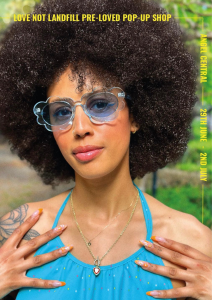 FARA Charity Shops took part in this years 'Love Not Landfill' pre-loved pop-up shop
From 29th June – 2nd July at Angel Central in Islington,  FARA Charity Shops showcased a stylish collection of #FARAfinds expertly curated by the style queen that is Demi Colleen.
#LoveNotLandfill is a non-profit campaign, run by ReLondon, to encourage fast fashion fans to buy second-hand, swap, recycle and give to charity.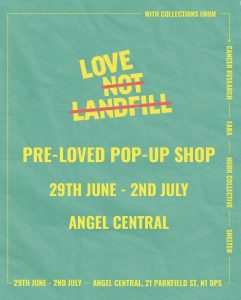 We were really excited to partner with content creator and writer, Demi Colleen, to bring you a carefully curated collection of  'Demi's Dopamine Dressing' – a colourful and fun collection of clothes, shoes and accessories, all sourced from FARA, for you to buy.
"Thrifting is more than a hobby to me, it's a way of life and I love nothing more than inspiring you all to shop more sustainability and colourfully." Demi Colleen
For pictures of the event, check out the Love Not Landfill Instagram here