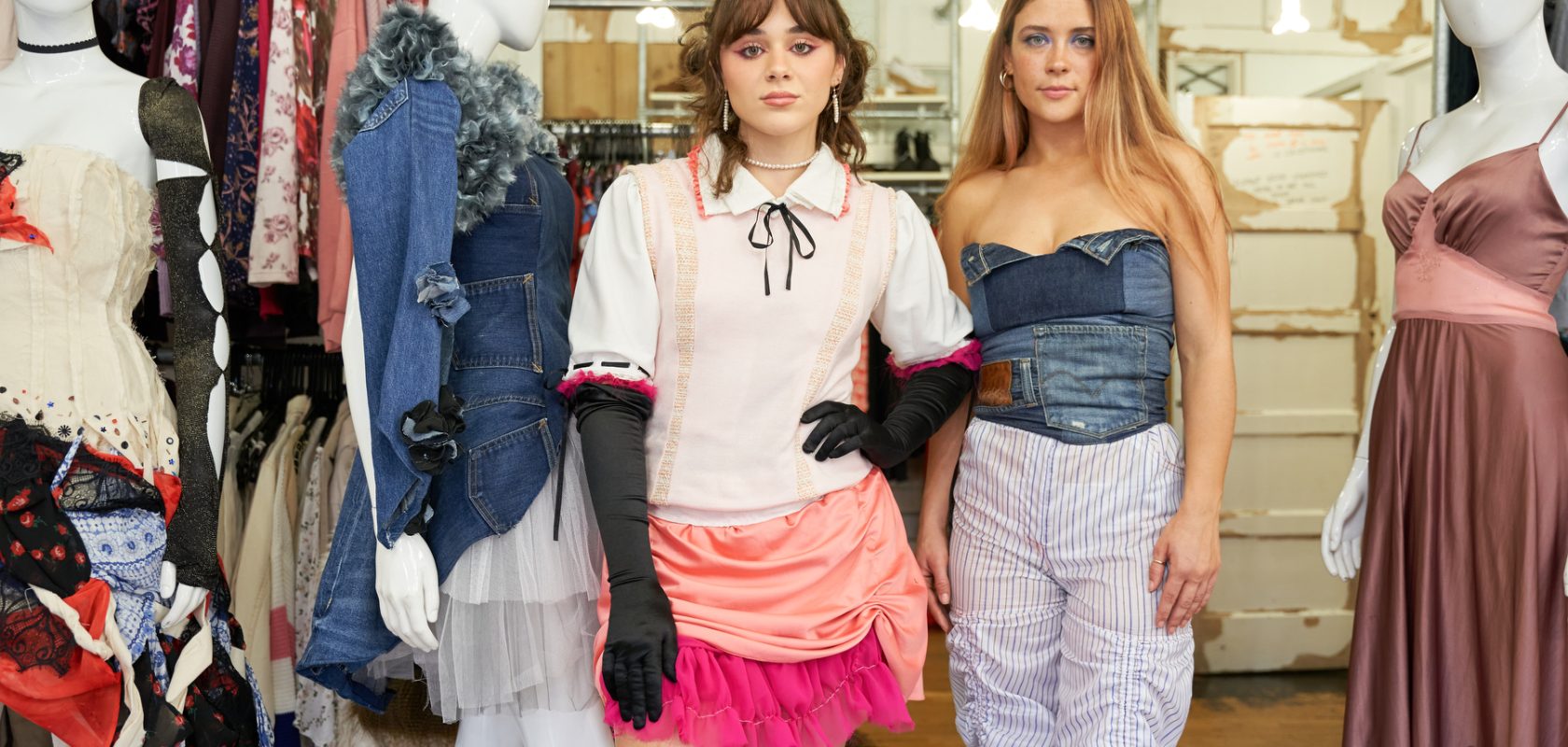 FARA & London College of Fashion: A Sustainable Collaboration
Picture this: It's a Saturday afternoon in 1995, you're 14 years old and going out shopping with your friends. You're sitting in your bedroom, planning what to wear, while the faces of Take That and The Backstreet Boys stare down at you from every last bit of wall space. The Spice Girls blast out from your CD player as you pull on your baggy parachute trousers, a strappy crop top and lace up your platform trainers. Top it off with a heart choker, floppy hat and some brown lipstick and you are good to go!
And who says the 90's was the decade style forgot! As with all things fashion, the trends from that era have made their way back around in 2022.
Another good thing to come out of the nineties? FARA Charity Shops. Born on the UK high street in 1991, we have been selling preloved, donated clothing for the last 3 decades.
To celebrate this milestone, FARA Charity Shops recently teamed up with the London College of Fashion on a project that came to be known as 'FARAxLCF'.
FARA x LCF: The Brief
The brief for the project was simple. A group of students were to create a 90's themed, sustainable, 'look' from clothing donated by the public to our Islington store. And before you think this sounds easy, there was a catch: the only clothing the students were able to use was 'deadstock' – aka items not in a saleable condition, and therefore destined to be recycled (or worse, sent to landfill).
'Deadstock' is a huge problem for charity shops like FARA. While we welcome any and all donations from the public, realistically most of it won't be in a good enough condition to be sold (latest research suggests only 30% of donated items are sold) And that's where the problems start because it is a huge expense to charitable organisations to ensure this waste is dealt with in as responsible and sustainable way as possible.
So, what better way to reuse and recycle these unwanted garments, than to task a group of budding fashion designers to breathe new life into them. And they didn't disappoint!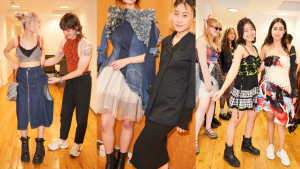 Impressing the Panel
On October 6th, the students, LCF faculty, FARA and a panel of sustainable fashion industry insiders all descended upon LCF in London's West End. The brief for this was simple too – each student was to present their 'look' on a model of their choice and explain the story behind it to the panel.
Hosted by the (frankly, awesome) fashion correspondent, Scott Wimsett, the hand-picked panel included Deborah Bee (founder of sustainable knitwear Bee & Sons, and ex-Harrods and Harvey Nichols Creative Director) Nene Granville (20 years in the fashion business, and founder of Industry Menu communications consultancy) LCF course director David Hopwood and our own, Libby Gordon, CEO of FARA.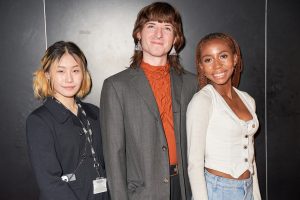 Each student presented their designs with a catwalk presentation, explaining how they interpreted the brief and how they had found the experience. The standard of work just blew everyone away, and it was a tough decision for the judges to narrow the nine entrants down to two commended, and one 'highly commended' student.
In the end, the students named as 'commended' were Sally Yeung, Nzingha Jarvis, with 'highly commended' going to Vivian Dodd (centre).
Celebrating in style
The fun didn't stop there either! On the 13th October, FARA Charity Shops hosted a celebration at the Angel store in Islington to thank everyone involved, and to give the students an opportunity to see their innovations displayed in the shop window. Not only that, two of the outfits were worn on the night by actresses Mia Tomlinson and Isabella Pappas. Our very own CEO, Libby Gordon, got in on the act by wearing the creation of 'highly commended' student, Vivian Dodd.
Now, we might be biased, but it was a truly magical and memorable evening. With a real mix of fashion insiders, FARA board members and faculty from LCF, it was a melting pot of ideas and promise for the future. Sustainable fashion influencers including @CharityShopGirl (middle left) @CityThrifter , @EnglishEms  and  Sarah Kate Byrne listened to our host, Scott Wimsett speak of the importance of change in fashion and his love of thrifting. Libby Gordon, CEO, explained FARA's commitment to not only pursuing sustainability in the fashion industry, but ensuring sustainability of our programmes in Romania. The students were then presented with certificates and gifts as a thank you for their hard work.
But the highlight of the evening had to be when Course Director David Hopwood came forward to say a few words. The sheer pride he showed for his students, and staff, and his joy in seeing their creations come to life was palpable to everyone watching.
"What's really beautiful about this project is, they did all of this by themselves, in the summer at home… What you all did, by yourselves, in your places and spaces, is just testament to what absolute geniuses you all are. I am mega proud and I think this is such a great project, thank you FARA for giving us this opportunity".
We couldn't agree more.
You can see more photos, the full video of David's speech, and those from Scott and Libby on our Instagram pages @FARAcharityShops  @FARACharityUK
#FARAxLCF 2022
Huge thanks to everyone for taking part, especially all our students: Vivian Dodd, Sally Yeung, Nzingha Jarvis, Shertienne Lee, Isabella Subsin, Katherine Alston, Lan Ha Vu Minh
All photos: Rebecca Maynes  https://www.rebeccamaynes.com/