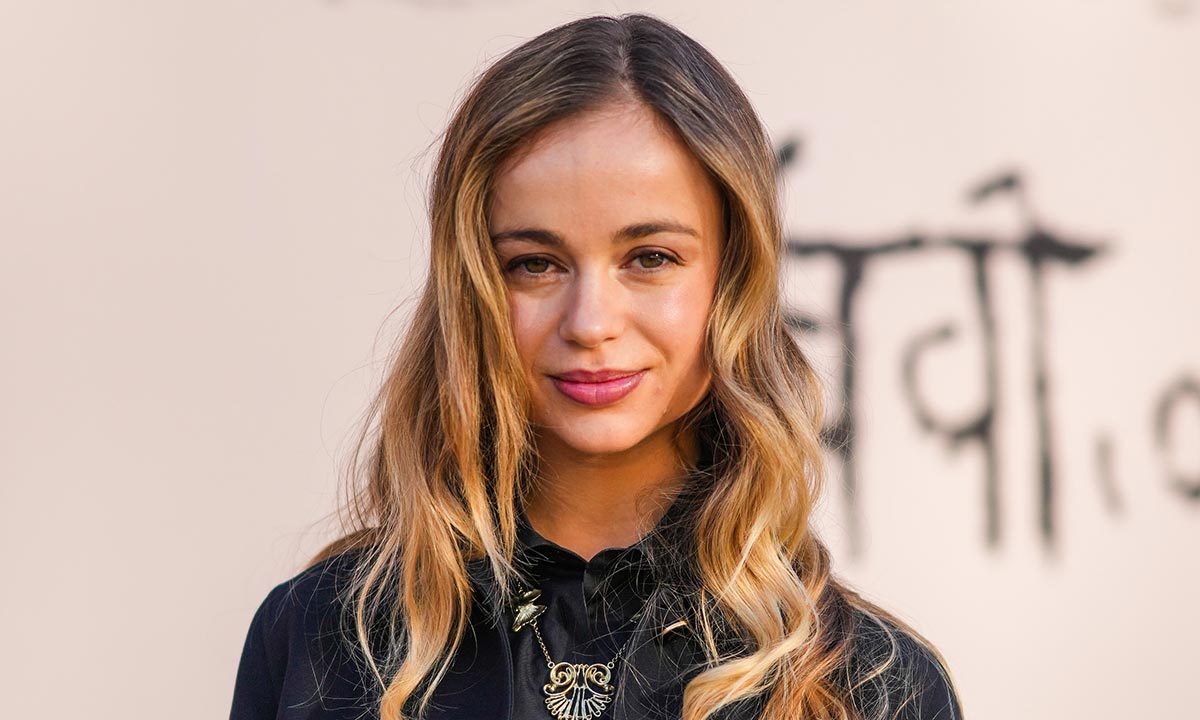 Amelia Windsor, shares her #farafinds
Amelia Windsor, is an English fashion model and a very big supporter of second-hand fashion and shared she enjoys visiting our FARA Charity shops.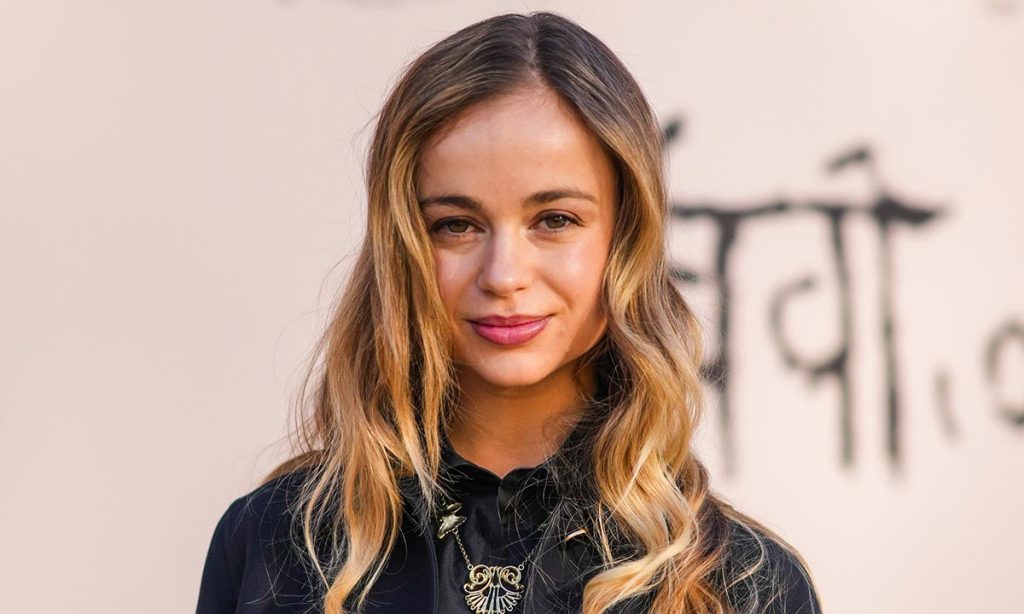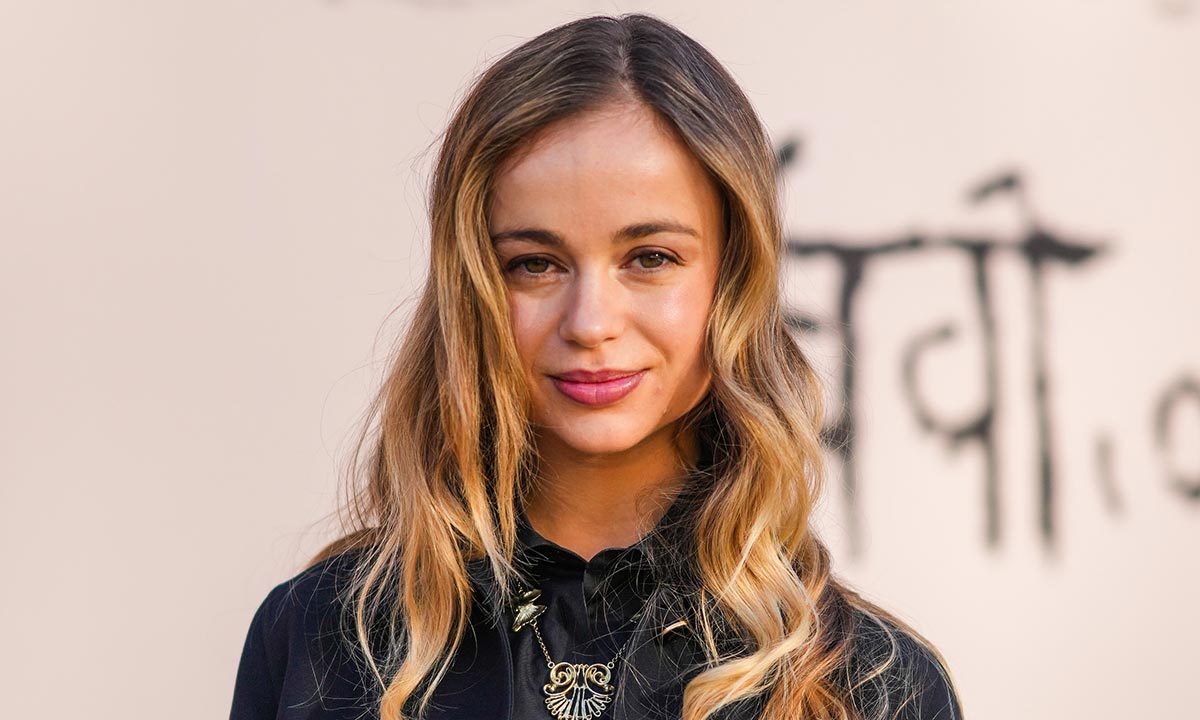 Amelia's visit to FARA Chiswick Shop
Amelia visited the FARA Chiswick Shop, where she couldn't help but to share some of the amazing gems she found. She took to Instagram and shared a short reel video which shows some of the high quality second-hand items she found on her visit.
Click here to see Amelia's Instagram video
More about our FARA Chiswick Shop
Located at – 78 Turnham Green Terrace London W4 1QN
A couple of minutes' walk from Turnham Green station you will find FARA Chiswick Shop. With an industrial feel and an eclectic mix of stock, this shop is a 'go to' destination for environmentally conscious Chiswick locals and charity shop nomads alike.
Whether you are into sustainability or just like to hunt for second-hand treasure FARA Chiswick Shop is the place. Amazing clothing, accessories and shoes can be purchased along with books and ephemera with all proceeds going towards supporting the charity's programmes in Romania
Just down the road towards the high street is FARA Kids Chiswick. Donations can be easily dropped off by car.
You can also follow our FARA Chiswick on Instagram
She also visited our FARA IslingtonShop which is a destination hub for sustainable shoppers, selling retro, damage designer and bricolage.
Our FARA Islington Shop  is located at – 28-32 Pentonville Rd London, N1 9HJ
You can also follow our FARA Islington on Instagram 
Amelia's FARA Online collection
Amelia also shared a link to some of her favourite items she saw on the FARA Online store. FARA Online sells a wide range of  high quality new and second hand items ranging from designer clothing and accessories, fine art, books and collectables.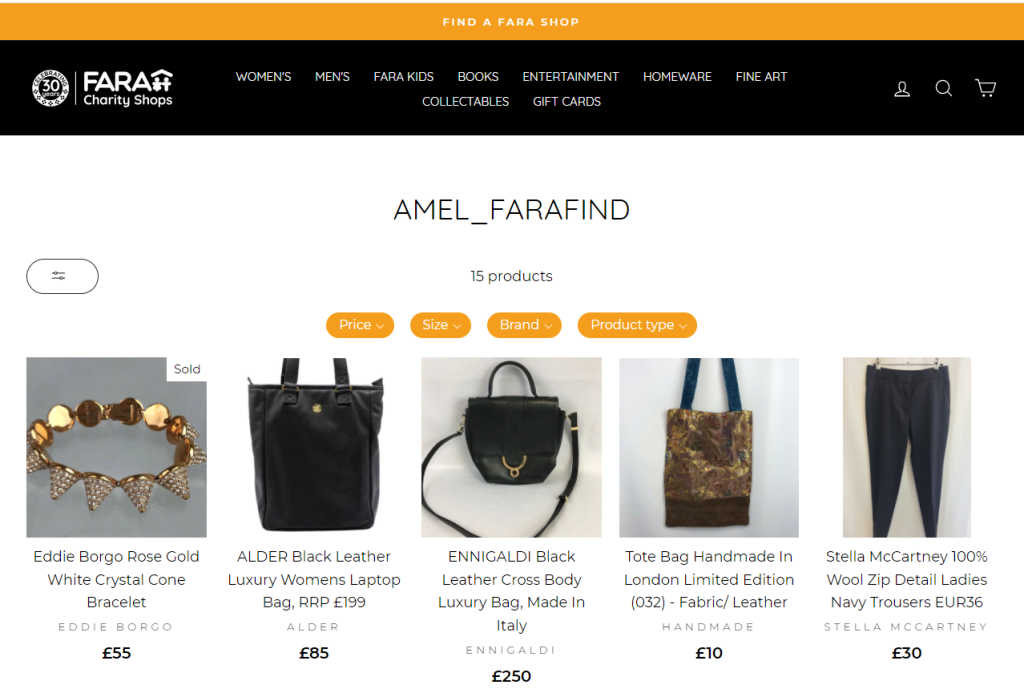 Click to view Amelia's top picks. 
Hello magazine shared their thoughts on FARA online store;
"We checked out the charity and it's got a wonderful cause. FARA Retail has over 40 shops selling donated goods directly and online, including clothing, vintagewear, books and homeware.
The online team has specialist knowledge in fine art, books and other collectables, giving access to high quality and rare pieces. "
Read full article hear:lady Amelia Windor's new outfit come from a charity shop.
Amelia also shared some top tips on how to keep your wardrobe ethical where she mentioned;
"Love the items in there, washing them properly and responsibly. Using a steamer to refresh items or even putting them in the freezer for a quick refresh – Orsola De Castro has so many incredible tips in her book Loved Clothes Last – I highly recommend giving it a read."
She added: "If things don't fit, get them tailored – there is a great new app called Sojo where your clothes are picked up by bicycle and taken to a tailor and cycled back to you after having been altered to fit you like a glove.
Visit a FARA Shop near you today. 
Click to find a FARA Shop near you today
and happy sustainable shopping!