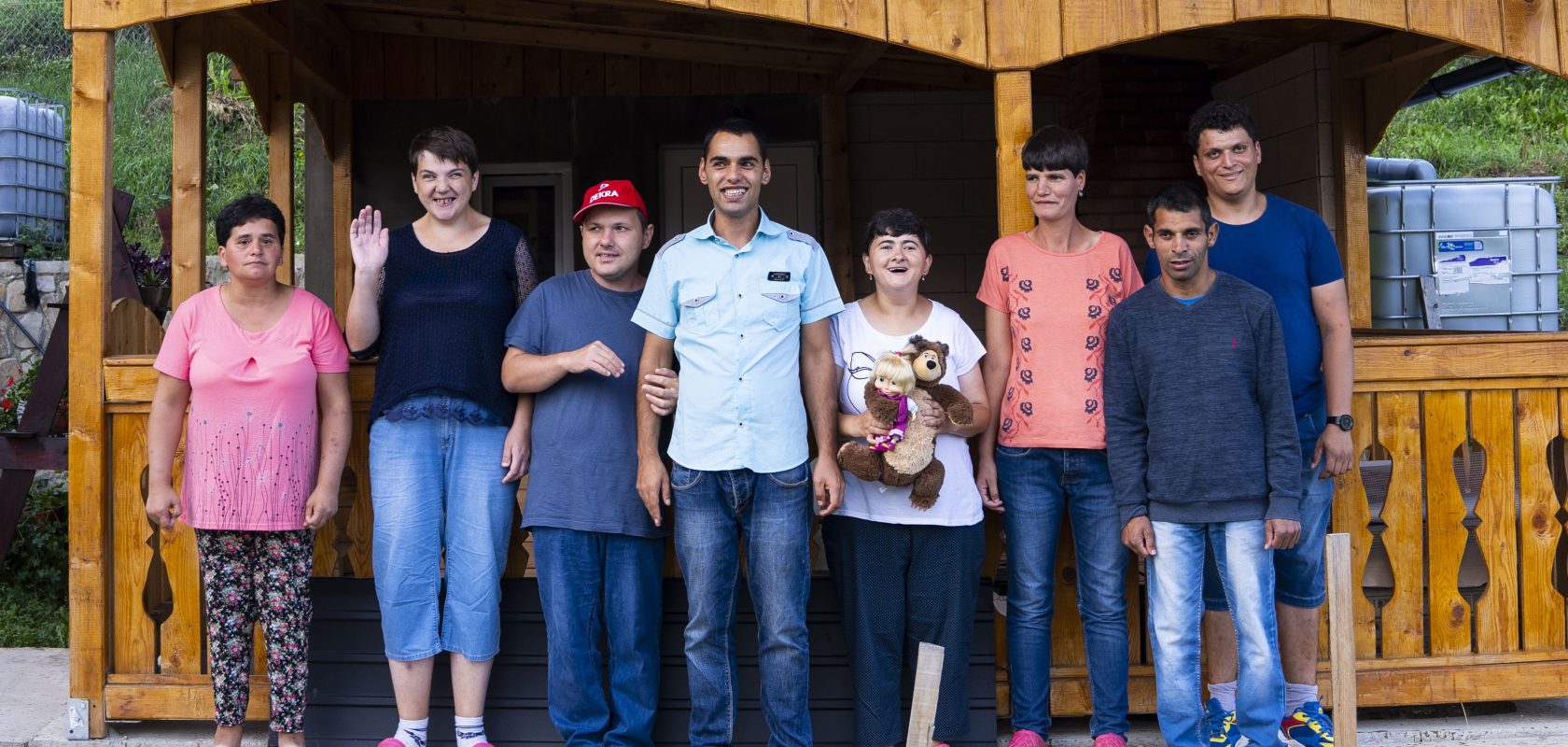 Spotlight on: Homes For Life
Homes for Life is FARA's programme dedicated to caring for adults with learning disabilities.
Our young people – each with varying degrees of mental health problems – live in one of two purpose built family homes in Suceava County, North-Eastern Romania: Casa Elisabeta in Cacica and St Mary's in Vadu Moldovei.
Adela Stefaroi is an Occupational Therapist at St Mary's, who has worked for FARA for nine years, specialising in the Combined Arts.
"To me, FARA means a second family," Adela said. "For the young people here, FARA means home. The close ties between them and the staff make it a real family."
"My work with FARA has taught me there are no obstacles you can't overcome. All you have to do is have patience, passion and trust that you will succeed, this is something we learn from our beneficiaries."
"I learn new things every day in this job, and every day is different. The most important aspect is the interaction with our young people, and seeing them evolve for the better."
A typical day in our Homes for Life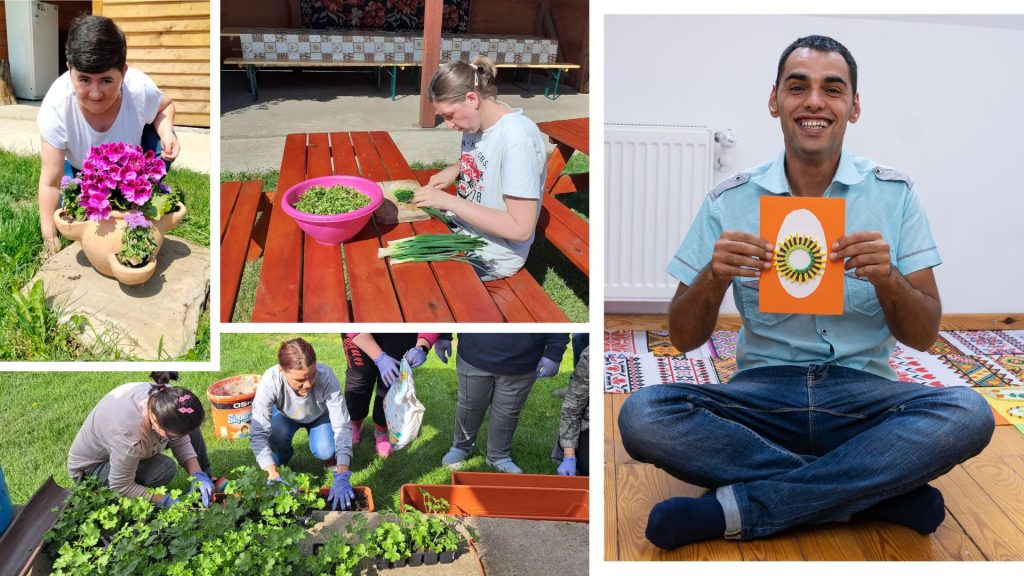 The young people in our homes for life have roles and responsibilities in the household, so that they feel part of a team. Each day follows a similar pattern, although care is taken to respect the rhythm of each beneficiary.
8am The young people come together for breakfast
9am Occupational therapy: this could be art, exercise, gardening or cooking activities. Therapy is interwoven into daily life – working in the kitchen and preparing food teaches the young people social skills and interaction.
1pm Lunchtime
2pm – 4pm Rest time
4.00pm – 6pm Snack and personal time. Our young people can choose how they wish to spend this time – watching TV, listening to music, drawing, writing in a diary, discussions or personal space
18.30pm Dinner time. Aided by 'house mothers' from the local community, the young people come together for a meal cooked by themselves, made from food grown in their own garden.
19.30pm Personal time
The residents also take part in creative workshops and regularly have stalls at local craft markets.
You can read more about Homes for Life, and our young people by clicking here
Homes for Life
'If the young people weren't here, they wouldn't have the happy life they have now… they would probably be on the streets or another institution, not being looked after with the care and love they get at FARA"
Maria Vasilu, Programme Manager, St Mary's

FARA Newsletter
Join our email mailing list for updates on promotions and our programmes.