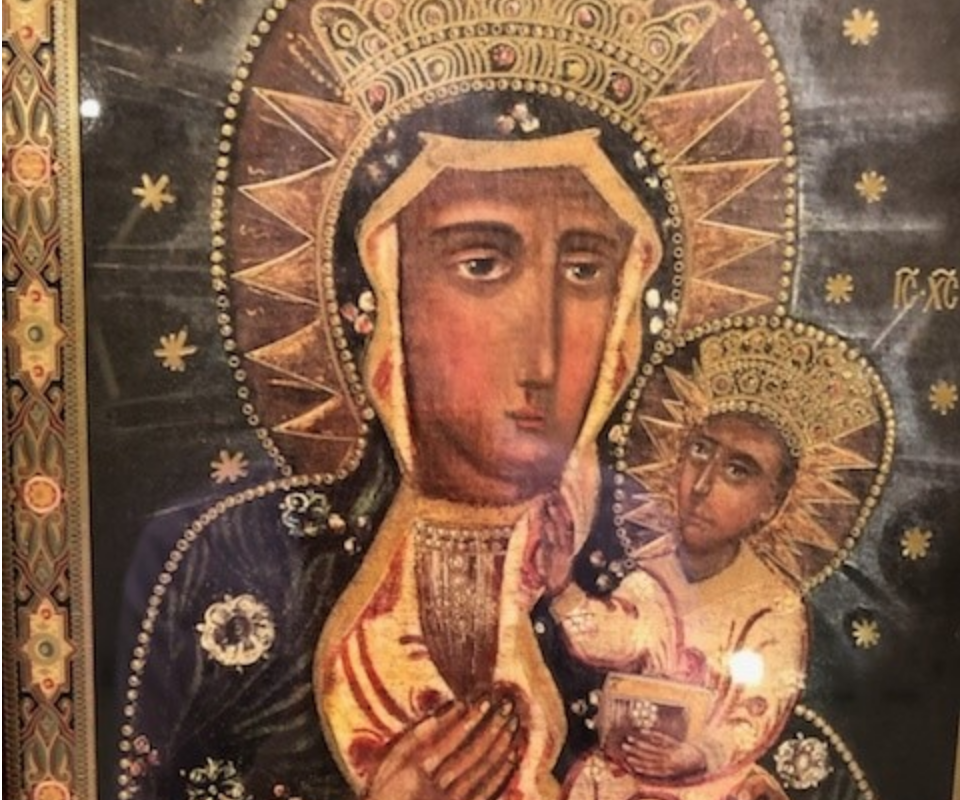 Ukrainian Icon of the Mother of God – Giving hope to those who have no hope
Our founder, Jane Nicholson, recently presented an Icon of the Blessed Mother from Ukraine at the Walsingham Parish Consecration Service of Russia & Ukraine, in union with the Holy Father and the Bishops of the world.
Jane recently returned from the Ukranian/Romanian border, where FARA and other NGOs are welcoming traumatised refugees fleeing war and atrocity from Ukraine.  Jane is deeply involved in prayer and action for the Ukrainian refugees arriving in Romania and asks you to keep those displaced by the Ukrainian invasion in your hearts and prayers.
Jane Nicholson, FARA Founder:

"The beautiful Icon in the Walsingham Parish Church was given to me by one of our Romanian staff, the wife of the local Priest from the Ukrainian Greek Catholic Church.

It is a Ukrainian Icon of the Mother of God  – giving hope to those who have no hope.

Ukrainian Icons in the Byzantine tradition are believed to have power to console and heal uniting the tensions between Russian Orthodoxy, Ukrainian Orthodox and Ukrainian Catholic Church.

Our Lady of Ukraine, embrace us with your mantle of protection, pray for the people of Ukraine and Russia and peace in the world.

Blessings"
FARA Romania is appealing for donations so that we can provide essential material support and psychological assistance to Ukrainian children and families transiting through customs via Siret as well as those in the camps and mobile centres for refugees in Suceava County. Currently all one-off website donations will go to our Solidarity for Ukraine Appeal.