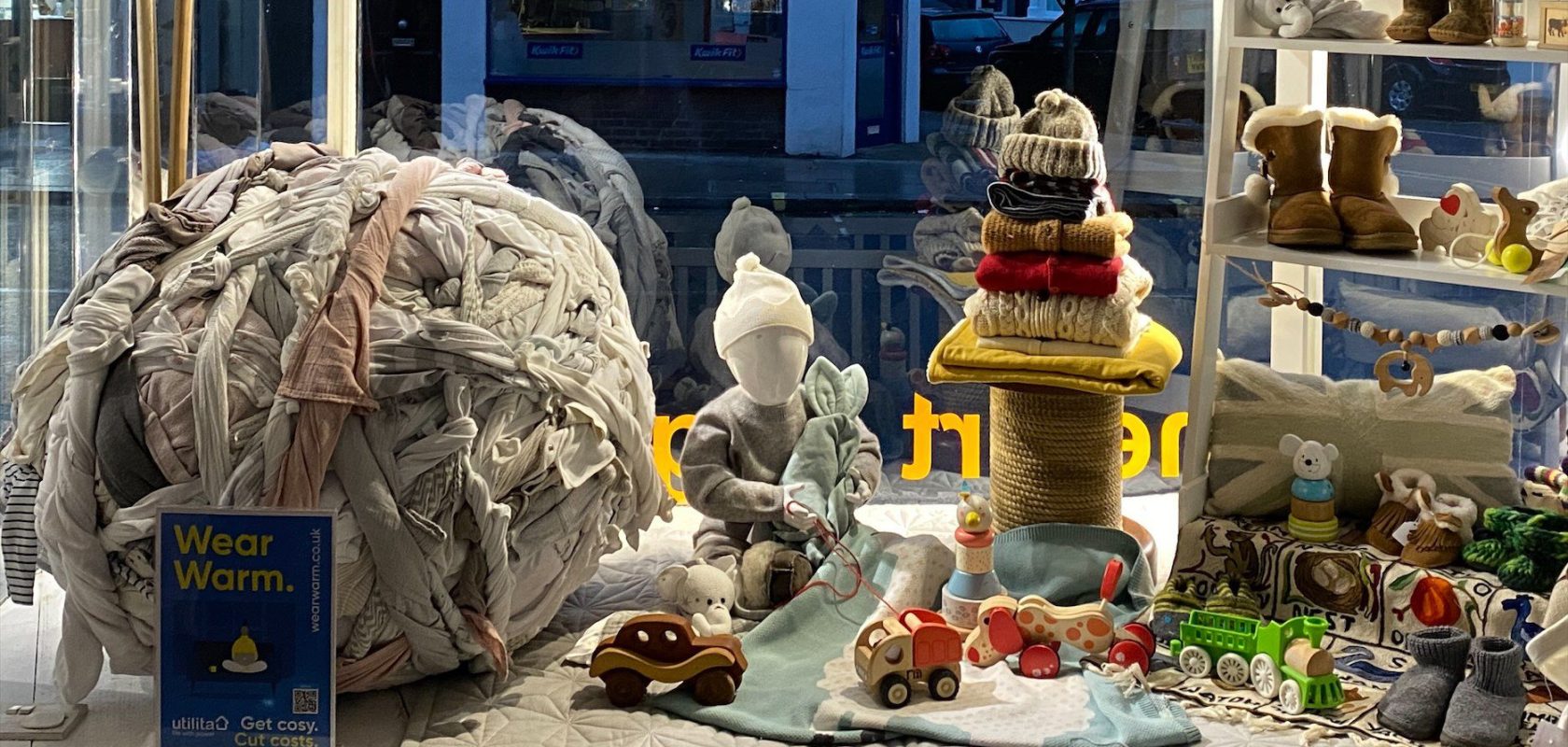 Weathering the storms and worried about impending increases in fuel bills? Shopping at FARA will keep the cold at bay.
'Wear Warm' with FARA & Utilita Energy.
During December 2021, eleven of our FARA Charity shops participated in a national 'Wear Warm' campaign across the UK  organised by Utilita Energy, aimed at educating consumers on the energy-saving benefits of wearing clothes made with natural fibres, to avoid turning up the heating above 18-21 degrees.
As the cost of energy continues to increase, this campaign aimed to educate and enable consumers to save money and the planet by choosing clothes and blankets that keep them warm and cosy during the winter months. By wearing the right clothing at home, we can all turn down the thermostat by a couple of notches and save every winter. Even by turning down the thermostat by 1 degree all year round, we can save up to £80 a year.
Window display competition
Each participating Charity shop was tasked to create the most creative 'Wear Warm' window display using only natural fibre products. Shops also displayed dedicated sections of 'Wear Warm' items that have been generously donated by our conscientious supporters, thereby saving them from landfill to be sold on & re-used, extending their life cycle to keep others warm and the heating down. Furthermore, by turning down the thermostat to no higher than 21 degrees, carbon dioxide emissions, the biggest pollutant impacting climate change are reduced.
FARA Fulham Kids – Runner Up 
Participating in this important campaign run by Utlilita Energy was a win-win for FARA Charity Shops; not only was it a perfect fit with our commitment to sustainable and environmentally conscious shopping, we are happy to announce that ourFARA Fulham Kids was placed runner-up in this national window display competition.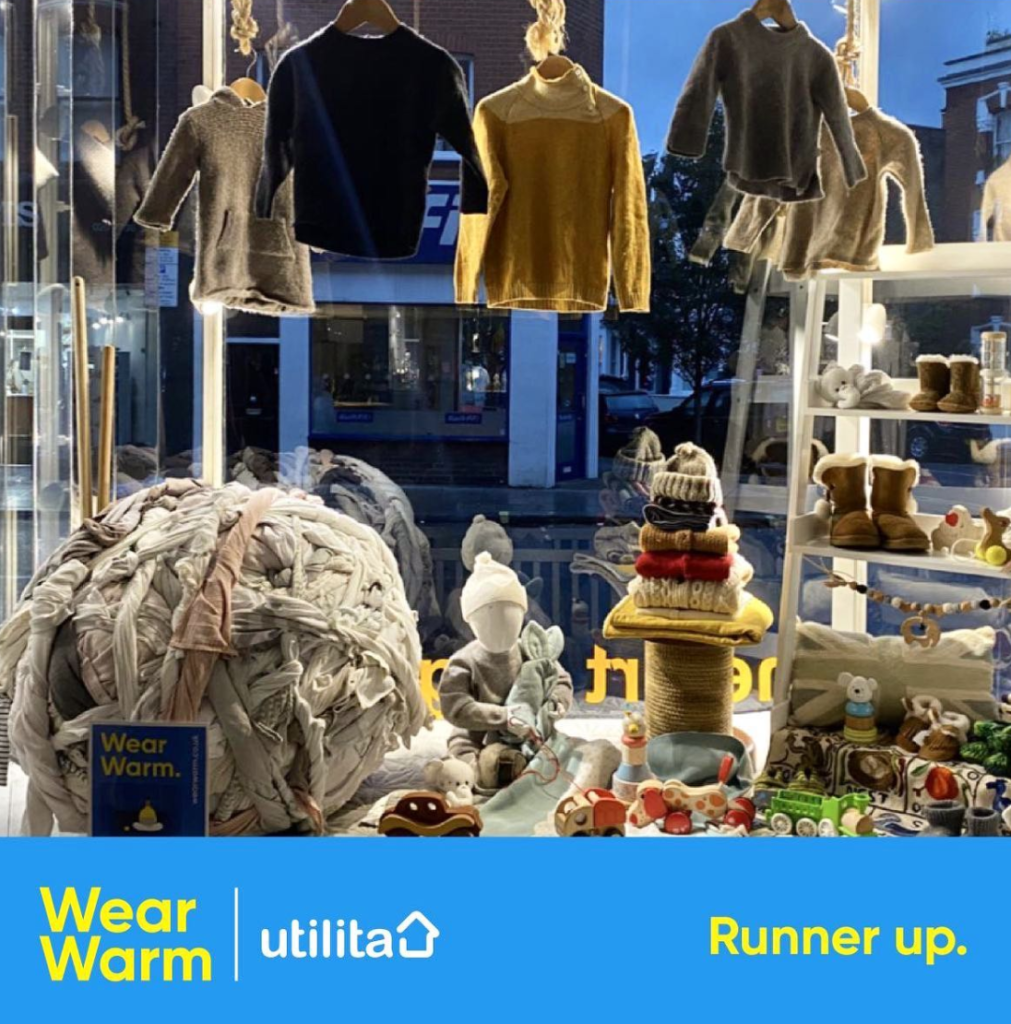 Situated at 614 Fulham Road, FARA Kids is just a short stroll from leafy Parsons Green, right in the heart of wealthy West London. This large and beautifully appointed shop sells a delightful selection of designer and high street kid's clothing as well as bump-to-baby wear, nursery equipment, cots and buggies.
Whether you are looking for second hand or brand new designer labels this shop has both, so indulge you're need for some sustainable shopping and treat you're little ones. Every item you buy goes towards supporting the charity's programmes in Romania
Other FARA Shops nearby are FARA Fulham Road, FARA New King's Road  and  FARA North End Road.
lets also congratulate all our other FARA Shops that participated in this competition and displayed some pretty awesome windows, illustrating the fantastic range of sustainable, natural fibre items on sale in the stores.
Located at – 204 Haverstock Hill London, NW3 2AG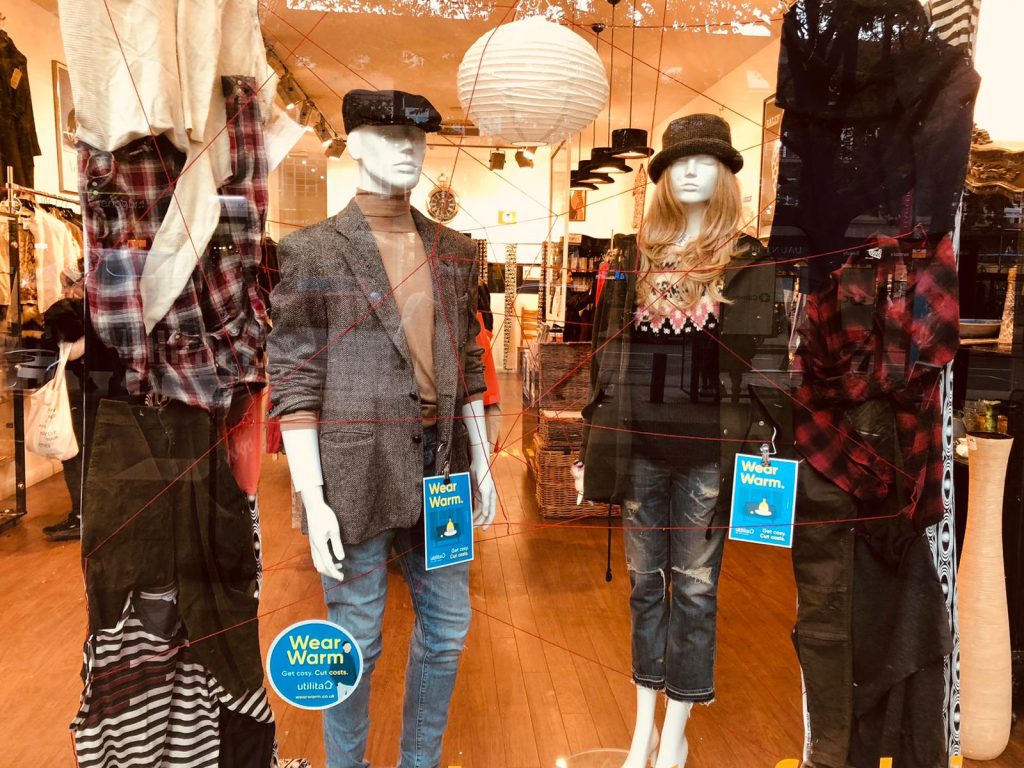 Located at – 78 Turnham Green Terrace London W4 1QN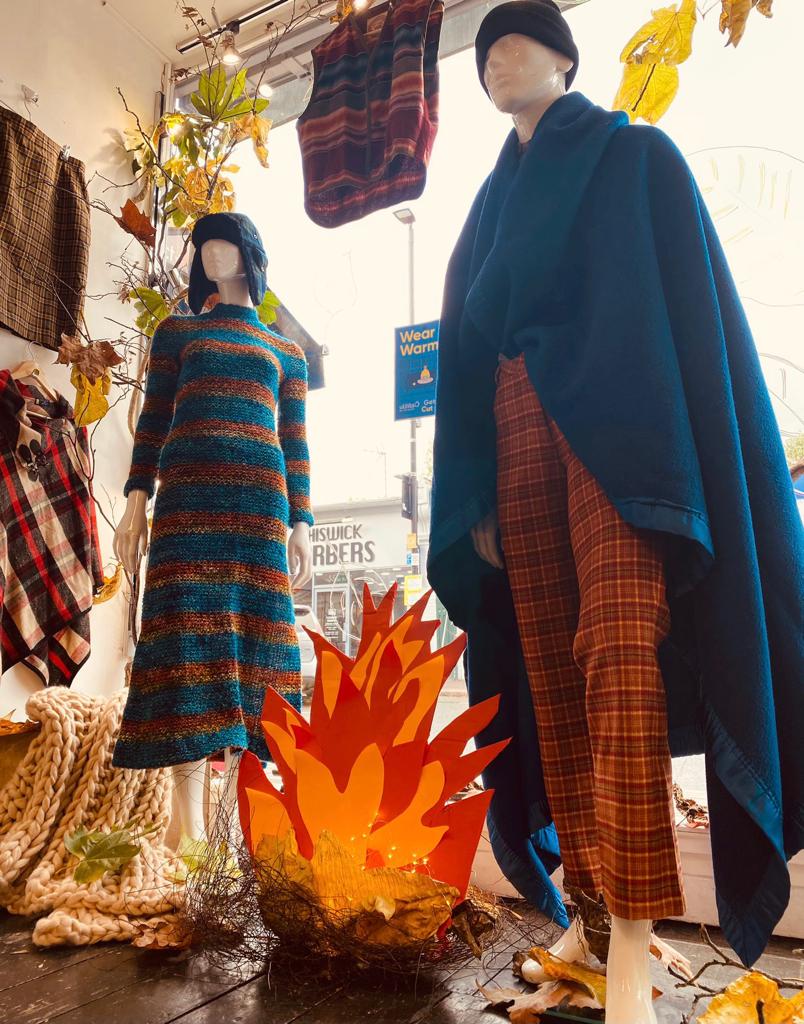 Located at – 40 Turnham Green Terrace London, W4 1QP
Located at – 70 Chatham Road London, SW11 6HG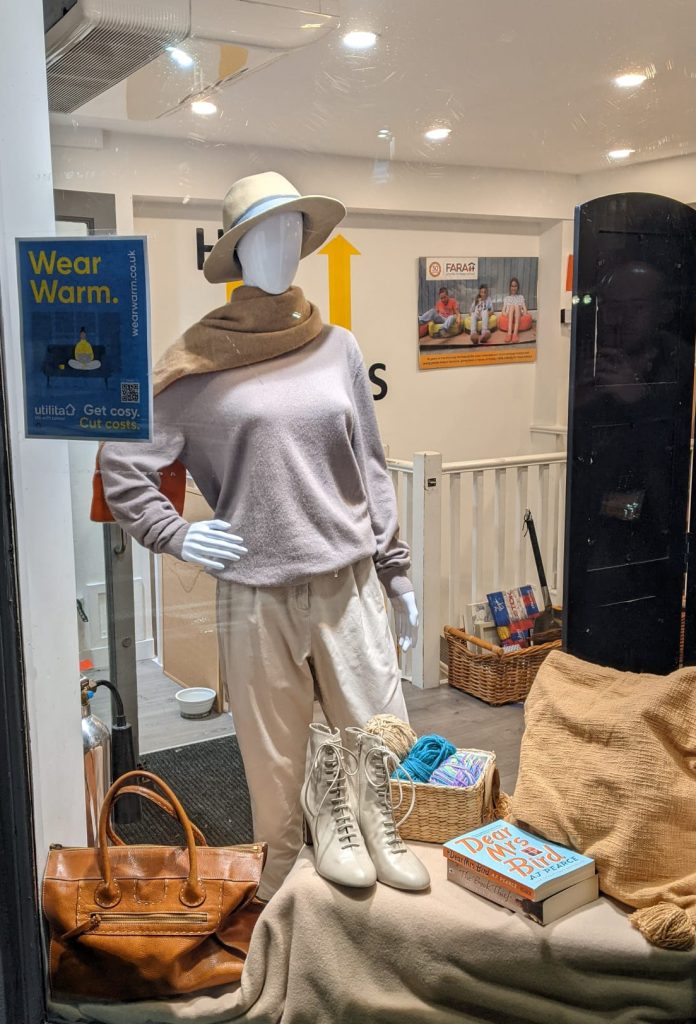 Located at – 144 Northcote Road London, SW11 6RD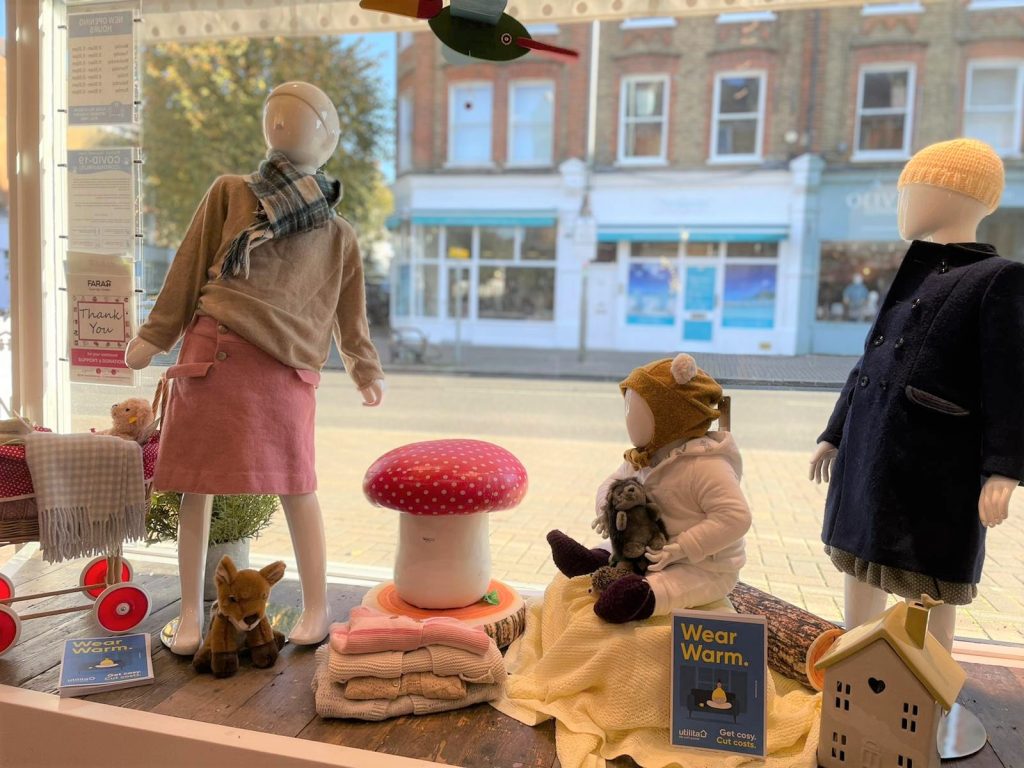 Located at – 128 Walton Road Surrey, KT8 0HP
Located at – 26 Gloucester Road London, SW7 4RB
Located at – 297 New King's Road London, SW6 4RE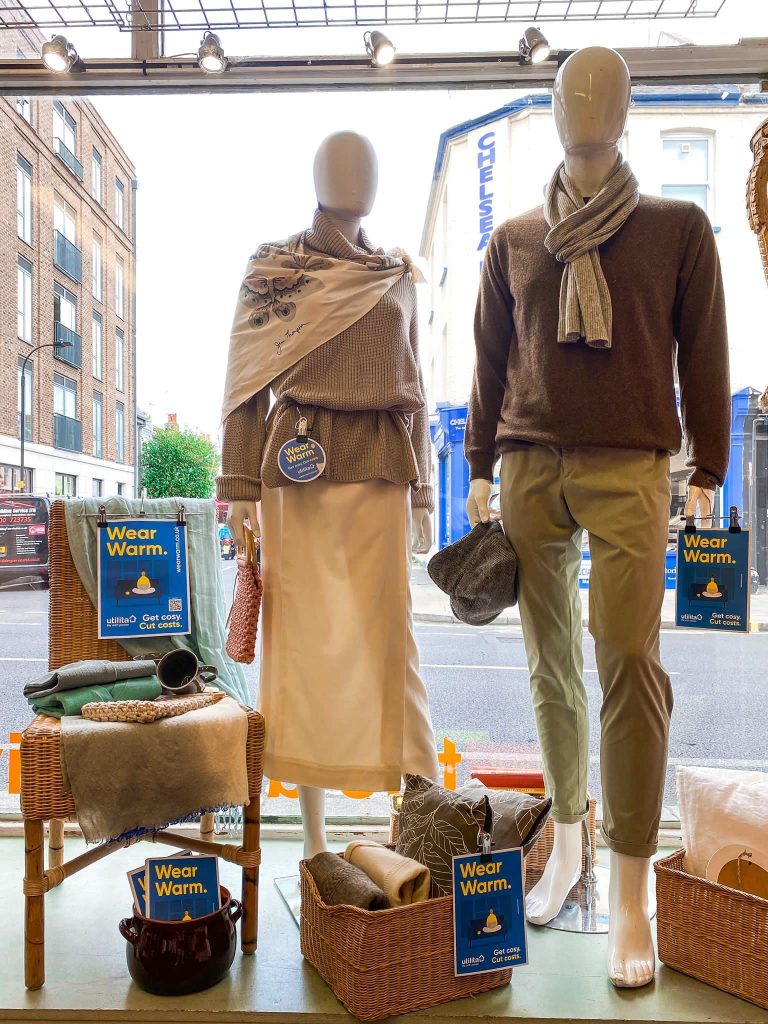 Located at – 10 Elgin Crescent London, W11 2HX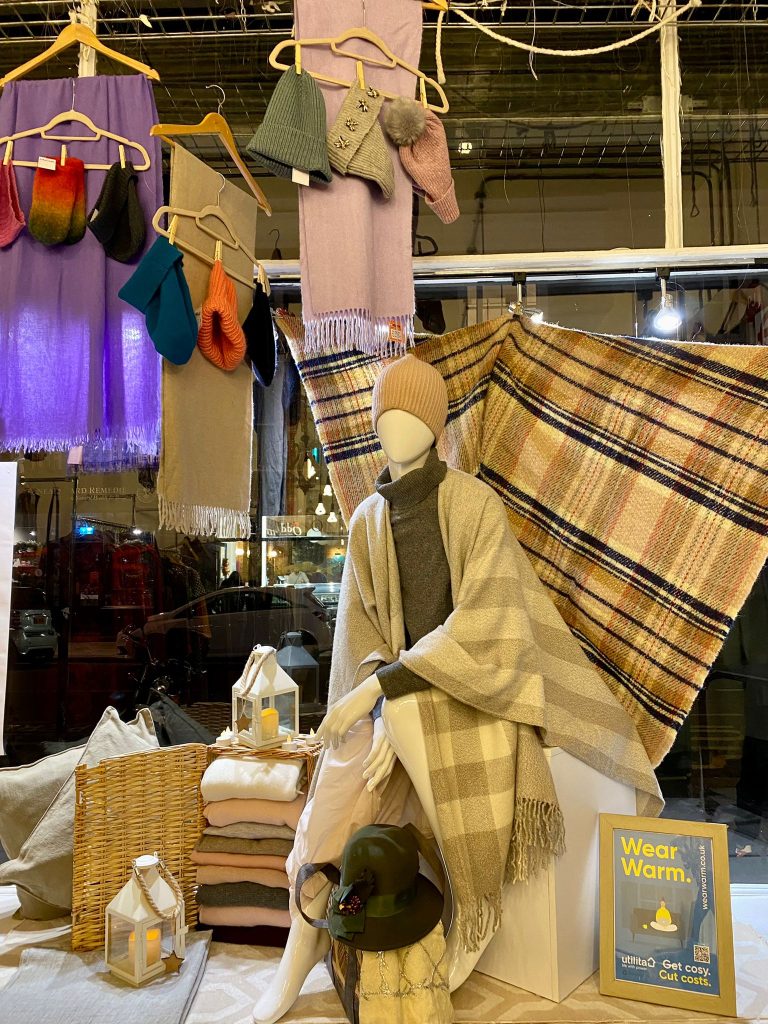 Located at – 39 Ledbury Road London, W11 2AA
---
Why Wear Warm
Save money on your energy bills.
Utilita's own research revealed that 65% of the nation's homes are heated to above or below the optimum temperature for a healthy home (18-21 degrees). Almost half of the UK's households are overheating their homes which is creating carbon dioxide unnecessarily – the biggest pollutant impacting climate change (48%).
At the other end of the spectrum, there are households in Britain that have no choice but to choose between heating and eating. We have worked with the fuel poverty charities to help households struggling with energy costs to improve their experience this winter. Utlilita Engery