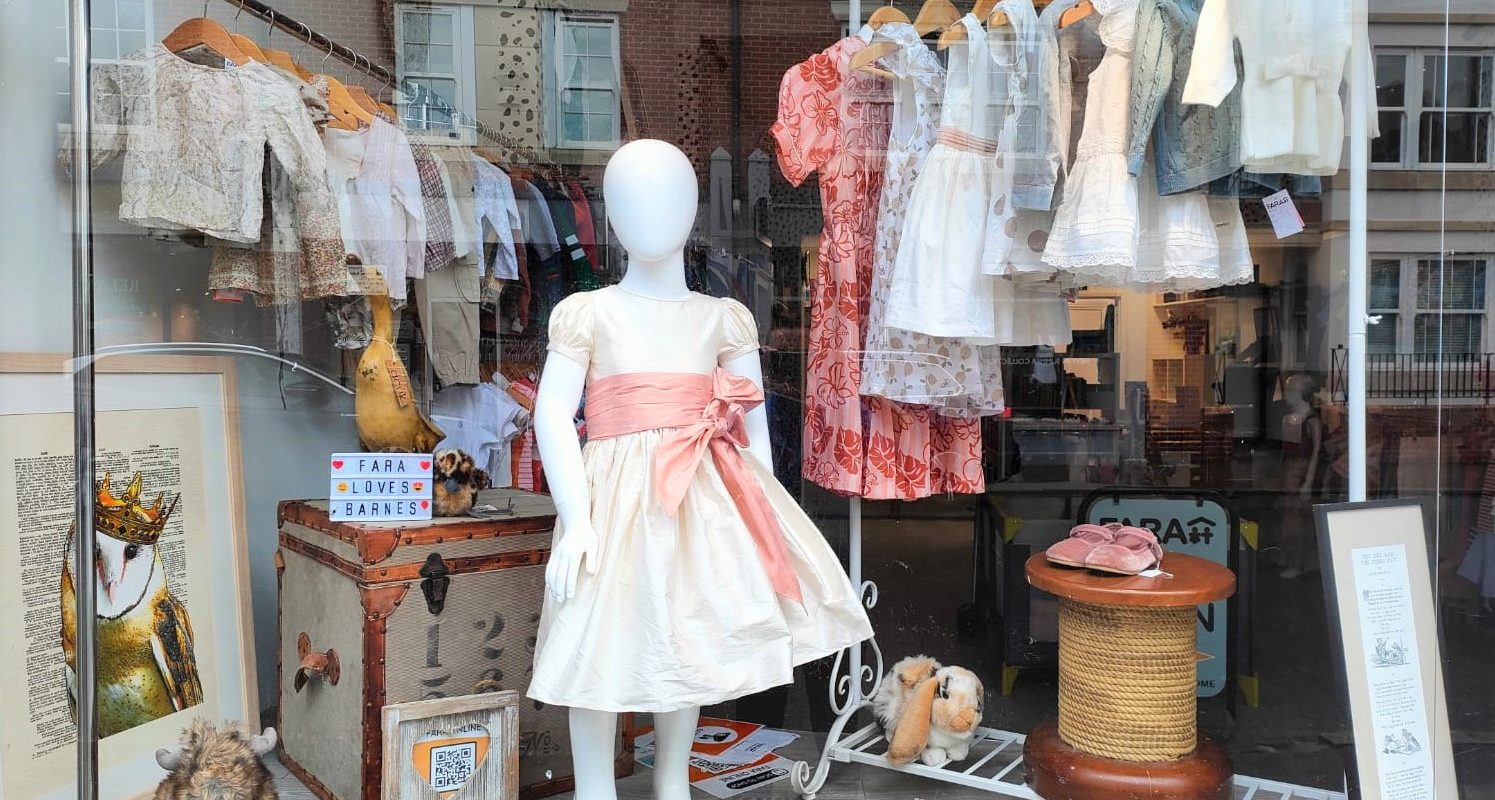 Barnes Kids
25 High Street London, SW13 9LW
Boosted by the generosity of the local community, FARA Kids Barnes is an essential stop-off for families taking a stroll through this famous London suburb. Cool clothes, fun toys and practical items for mum and baby; it is all here. Some second hand, some new and all beautifully displayed for you. Shop for good and help support this wonderful charity's work.
FARA Kids Barnes is a short walk from Barnes mainline station and around the corner from Barnes Bridge station. There is a general FARA shop close by in East Sheen and FARA Kids Chiswick is a ten-minute drive over the river.
30% OFF when you sign-up to our mailing list
Join our email mailing list for a 30% OFF discount on the 30th of this Month, in any of our FARA Shops. Also be first to learn about new stock, offers, sales and how your purchases help those most in need.