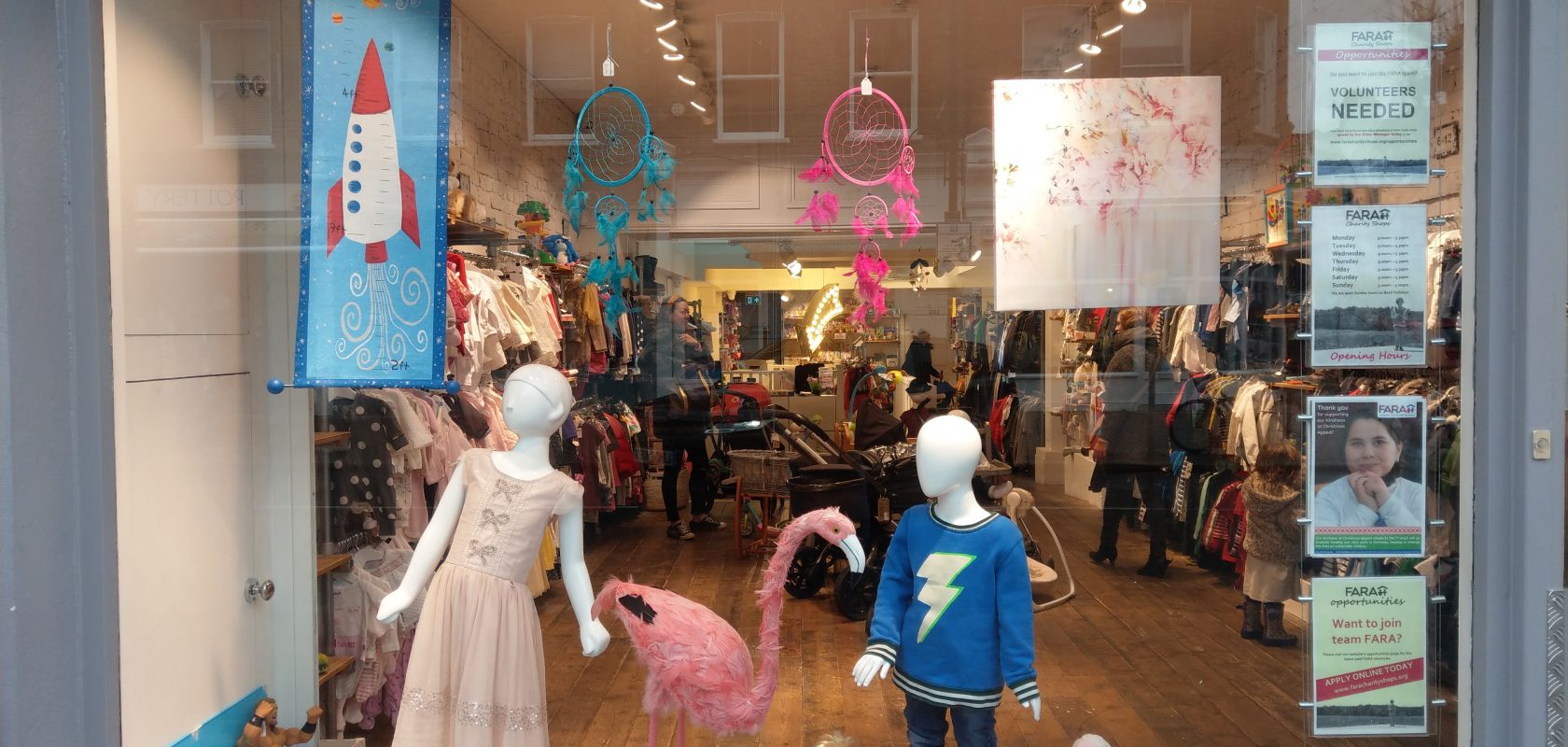 Clapham Kids
144 Northcote Road London, SW11 6RD
Come to FARA Kids Clapham and you will find kids and baby clothes aplenty, lovely maternity wear and books, toys, and other gizmos for your little tykes. With quality donations from the generous local community, we see lots of regular customers who just love that they can shop second hand and support this amazing charity. Do not miss out.
FARA Kids Clapham is reached by a stroll along the Northcote Road and easily accessible by bus from Clapham Junction. Across the way on Chatham Road is FARA Clapham for many wonderful fashion and designer #farafinds and FARA Books for Kids.
30% OFF when you sign-up to our mailing list
Join our email mailing list for a 30% OFF discount on the 30th of this Month, in any of our FARA Shops. Also be first to learn about new stock, offers, sales and how your purchases help those most in need.